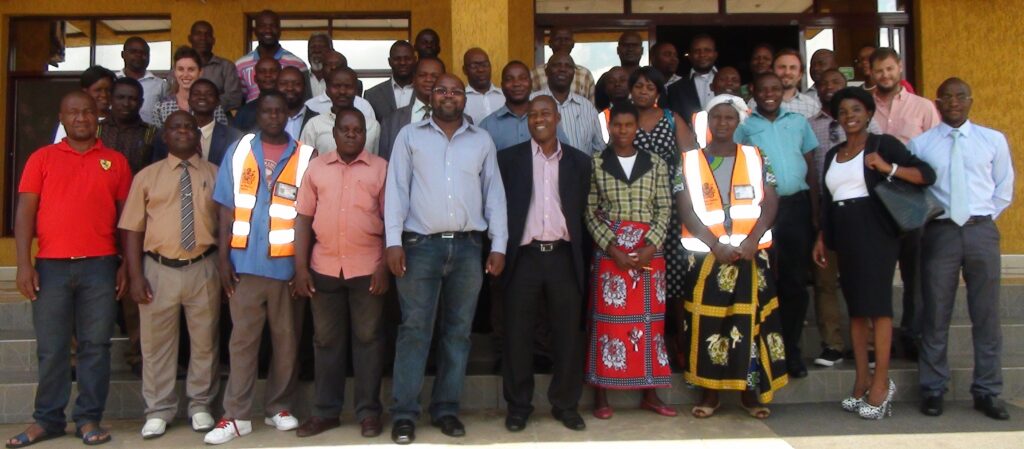 On february 2016, Inter Aide organised a workshop in Malawi related to maintenance. Several objectives justified such event where almost 50 participants attended (representatives of the dedicated ministries, governemental institutions, other NGOs, donors…):
Promoting on a wide scale the networks of hand pumps mechanics and shops selling spare parts which have been trained by Inter Aide and local partners – BASEDA & TIMMS – with the idea that any one operating in Malawi can rely on them and ensuring therefore their sustainability,
Showing Inter Aide (and partners) 's expertise on maintenance (the methodology is included in national guidelines),
Sharing tools and methods so that such approach could be duplicated on a coordinated way,
Brainstorming in order to identify ways to sustain such initiatives (example of the transfer of capacities to the district water department for the monitoring, solution for a durable access to spare parts – example of the local entreprise RUWASO supplying small shops…)
By explaining the approach through concrete testimonies of field actors (mechanics, shops owners), by presenting an overview of the results since 2008, and by organising working groups, this workshop has been participative and encouraging for the future.
The document attached synthetise it.
see also www.interaide/watsan/malawi